INTRODUCTION
If you are a dog owner, protecting your pet against harmful organisms is a real challenge. There are countless parasites which are fully equipped to cause all kinds of health issues to your animal friend. Your pet is always at risk of being infected with one or the other parasite. Therefore, providing your pet with the best possible parasite protection becomes very crucial for its overall health.
The market is today flooded with veterinary medicines almost for every pest. However, pet parents prefer using all-in-one therapy these days instead of administering different products for each parasite. Choosing such a therapy allows you to save money as well as time. Most importantly, your dog does not have to go through the stress of being treated multiple times for every microbe when you use a combination treatment.
When it comes to covering multiple parasites in a single treatment, Nexgard Spectra and Revolution for Dogs are two of the most popular products available in the country. This blog will help you understand the key differences between these products so that you can choose the best suitable product for your dog.
GENERAL COMPARISION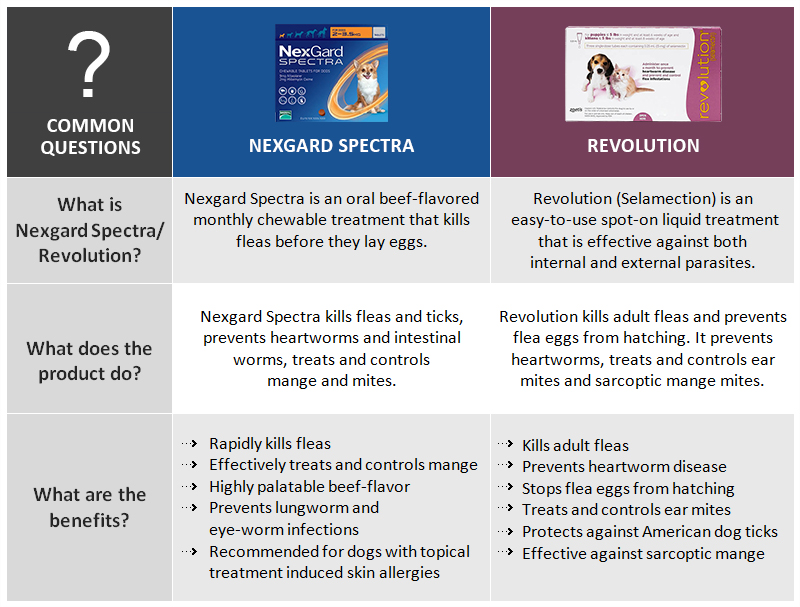 Overall, when you think of using combination therapy for your dog, both Nexgard Spectra and Revolution cover almost all the key aspects and provide your dog with the necessary protection. However, there are a few specifics each of these products carries with them that can help you distinguish one from the other.
The following table showcases the distinct comparison between the two products: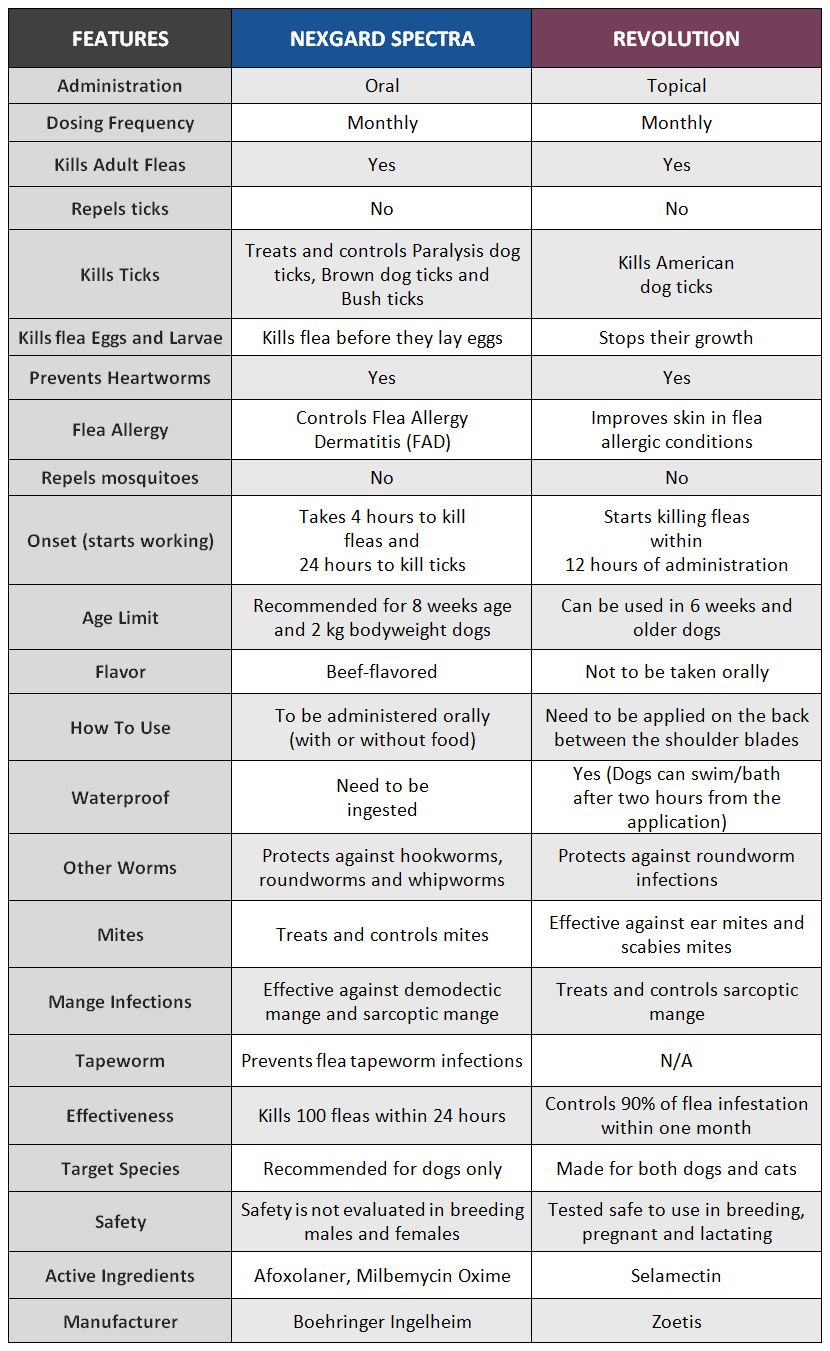 IN THE END
Like all other combination therapies, both Revolution and Nexgard Spectra are designed using different formulae, hence they work differently on every dog. In addition, the overall result of any treatment depends on various aspects such as the pet's breed type, pests' infestation rate, weather, pet's life-style and so on. It is vital that we, as a pet lovers, should select the appropriate treatment for our beloved pets considering all the key aspects that help us achieve the highest level of our pet's health.
Having a word or two with your veterinarian won't be a bad idea before you reach to a conclusion.